Panasonic Lumix GH4
The Panasonic LUMIX GH4 will allow photographers and cinematographers to explore above and beyond with in camera creative options and astonishing focus control that sets the new standard for mirrorless hybrid photography. When combined with one of the many LUMIX G Lenses or movie industry PL mount cini lenses, the LUMIX GH4 provides the ultimate platform for video. Photographers will enjoy the controls and image quality expected of a professional grade main system camera. Both will enjoy the durability and lightweight portability that a modern mirrorless DSLM digital camera offers over legacy DSLR systems.
Zemmuse Z15 3-Axis Gimbal
The DJI Zenmuse Z15-GH4 (HD) gimbal, an upgraded version of the popular Zenmuse Z15-GH3, represents a breakthrough in Zenmuse precision, offering a control range of just ±0.01°. When used with a DJI professional aerial system, your Panasonic GH4/GH3 remains stable and under control even in strong winds and during intense maneuvers.
Spreading Wings S900
The S900's arms and landing gear are made of sturdy carbon fiber, greatly reducing weight while increasing stability and strength. This enables a long flight time without sacrificing performance.
Lightweight, Strong and Stable
Highly Portable, Easy to Carry
New Power Distribution System
Removable Upper Center Board
Sparkproof Plug
Professional Quality
Wide Range of Shooting Angles
Retractable Landing Gear
Compatible with Zenmuse Gimbals
Reduced Vibrations, Clearer Footage
Greater Power
Innovative Arm Design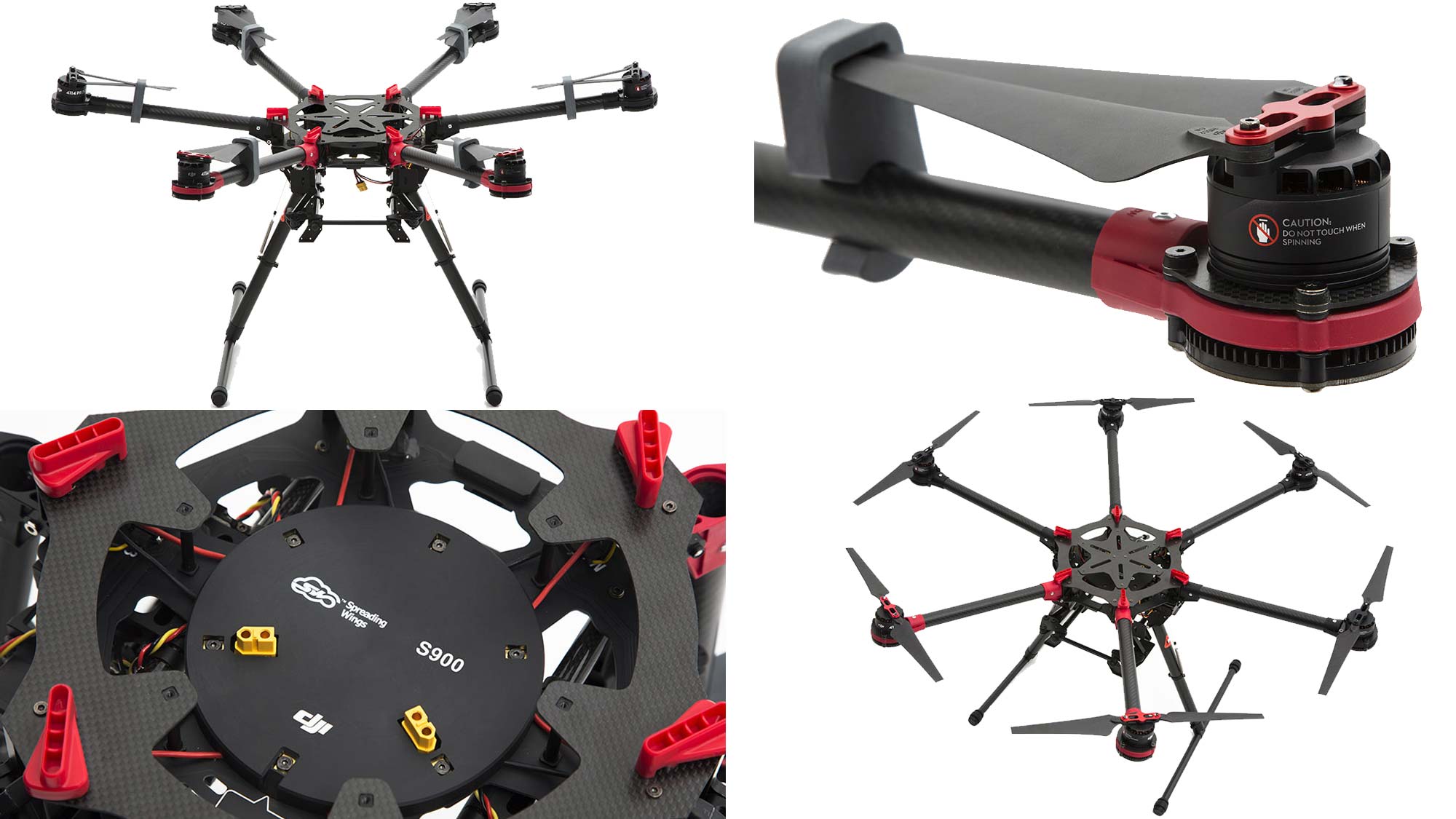 A2 Flight Control
Our most advanced multirotor stabilization controller ensures. Total ease of flight, reliability and stability in any situation. Total solution for aerial photography.